Extra Mix-ins or Toppings available
Protein: SEA or LAND
Choose Base: White Sushi Rise, Forbidden Rice, Quinoa, Zucchini Noddles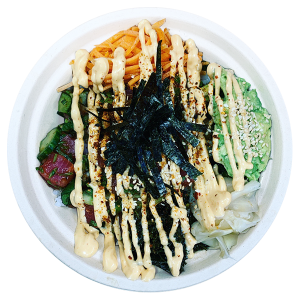 Classic
Tuna*, Spring Onion, Cucumber, Wasabi, Freestyle Shoya, Pickled Ginger, Crab Mix, Masago, Sriracha Mayo, Nori, Sesame Seeds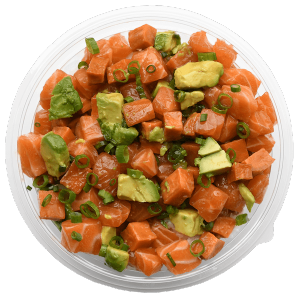 Ride the Wave
Salmon*, Cilantro, Wasabi, Spring Onion, Truffle Yuzu Ponzu, Avocado, Sweet Potato, Seaweed Salad, Sweet Corn, Yum Yum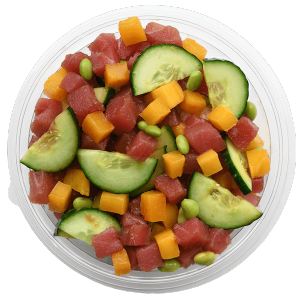 Nirvana
Tuna*, Cucumber, Tomato, Edamame, Sriracha Ponzu, Mango, Sprouts, Crab Mix, Togarashi Yuzu Mayo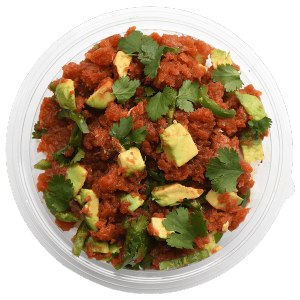 Why So Serious?
Spicy Tuna*, Jalapeño, Cilantro, Cucumber, Freestyle Shoya, Avocado, Carrots, Marinated Kale, Pickled Ginger, Sriracha Mayo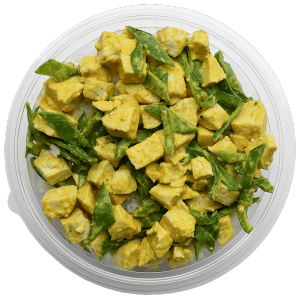 Hakuna Matata
Shredded Chicken (served hot), Cilantro, Jalapeño, Spring Onion, Coconut Curry, Carrots, Sprouts, Spicy Cashews, Avo-coco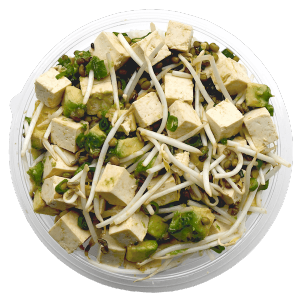 Love Yo-Self
Organic Tofu, Edamame, Spring onion, Cilantro, Freestyle Shoyu, Sprouts, Seaweed Salad, Marinated Kale, Avo-coco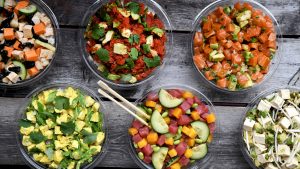 Yin Yang
Tofu, Edamame, Jalapeños, Green onions, Teriyaki marinade, Sweet potatoes, Spicy,
Cashews, Carrots, Vegan Spicy Mayo

SEA

One Scoop

Two Scoop

Three Scoop
LAND

One Scoop

Two Scoop

Three Scoop
Extra Mix-ins or Toppings availible
Protein: SEA or LAND
1) Base it
Up to 2 Choices
White Sushi Rice, Forbidden Rice, Quinoa, Organic Zucchini Noodles
2) Protein
Sushi Grade Ahi Tuna*, Sushi Grade Salmon*, Spicy Tuna*, Cooked Salmon, Cooked Shrimp, Shredded Chicken (served hot), Organic Tofu
3) Mix-ins
Good Up to 3 Choices
Tomato, Spring Onion, Cilantro, Cucumber, Edamame, Jalapeño, Wasabi
4) Marinade It
1 Choice
Freestyle Shoyu, Sriracha Ponzu, Coconut Curry, Truffle Yuzu Ponzu, Honey-Ginger Tamari
5) Top It
One Scoop-Pick 2 | Two Scoops-Pick 3 | Three Scoops-Pick 5
Sweet Potato, Mango, Crab Mix, Spicy Cashews, Marinated Kale, Kimchi, Carrots, Sprouts, Masago, Pickled Ginger, Sweet Corn, Seaweed Salad, (Avocado)
6) Sauce It
1 Choice
Sriracha Mayo, Togarashi Yuzu Mayo, Avo-Coco, Eel Sauce, Yum Yum
7) Final Touches
1 Choice
Togarashi Spice, Sesame Seeds, Fried Onions, Wasabi Toasted Coconut, Nori, Crispy Garic

Acai Bowls
Acai (pronounced ah-sah-EE) has taken the health and wellness world by storm, hailed as a superfood with numerous health benefits. Originating from the Amazon rainforest in Brazil, this small purple berry is packed with antioxidants, essential nutrients, and offers a deliciously refreshing flavor. Acai has become increasingly popular in the form of Acai Bowls, creating a delightful and nutritious treat. Here, we explore the origins of Acai and the fascinating history behind Acai Bowls.
Choose 3 Toppings:
Banana
Strawberry
GF Granola
Mango
Spicy Cashews
Honey
Cacao
Nibs
Toasted Coconut
And More!!!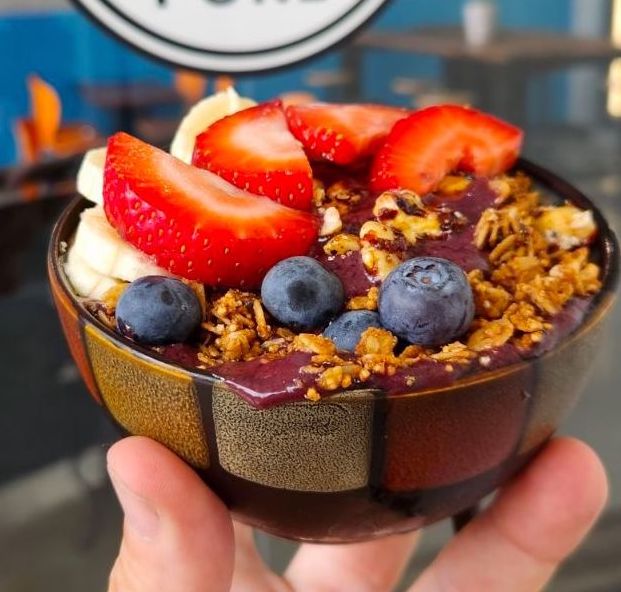 Beverages
Open Water Bottled Water
Open Water Sparkling Water
Spindrift Sparkling Water
Honest T Organic Teas
Tea-Biotics Kombucha On-Tap
Taste Nirvana Coconut Water
Sugar Cane Soda